What Are The Methods For Making DIY Glass Candle Holders?
Find here details of Electroplated Candle Holder on our website. Today we would like to talk about what are the methods for making DIY glass candle holders.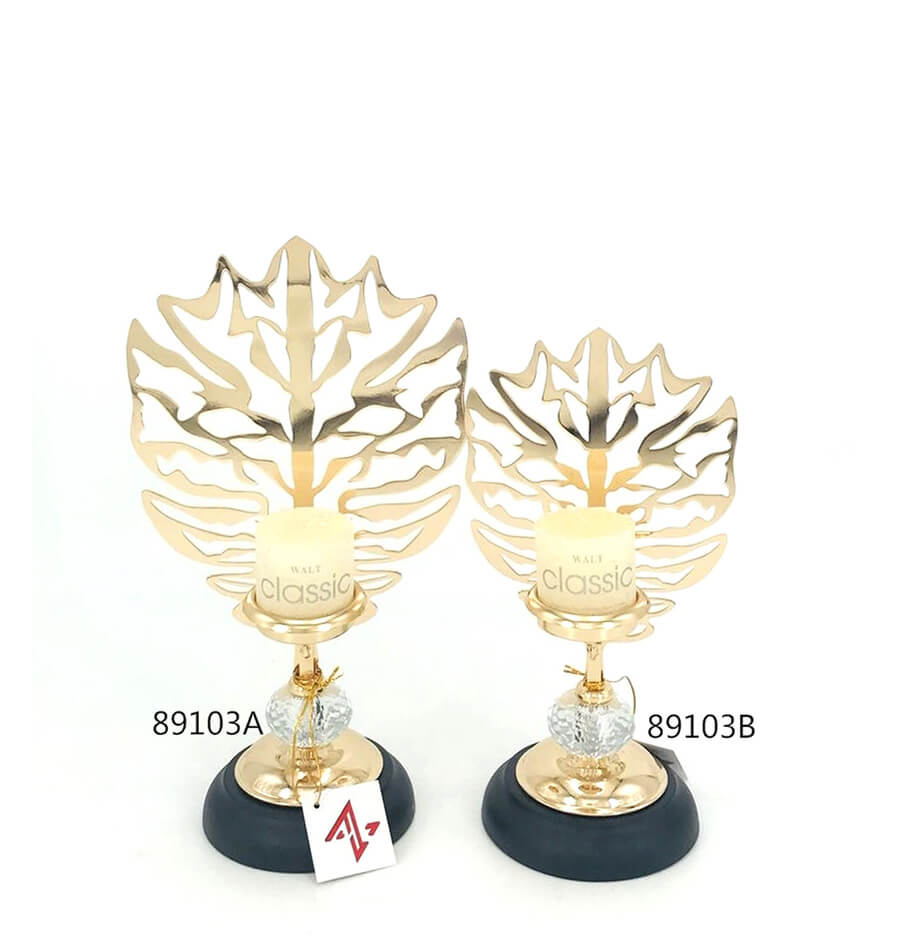 Candlestick For Decoration
What are the methods for making DIY glass candle holders? Some friends who like to do manual work will make glass candlesticks themselves. So, if you have DIY candlesticks, what are the production methods? We have compiled three methods for making candlesticks.Next, let New Design Candle Holder Supplier shares with you.
1.Fragrance candlestick
The idea is very simple, first add stones, shells, etc. in the glass, then add candle oil and wick. Simple candle cup DIY, like a small partner can learn to do it! Need to prepare: glass, jelly wax, wick, colored stones or gravel, shells, essential oils, etc. First put colored stones, gravel, etc. into the glass. Then I put in a shell, etc. I feel how beautiful I am. The jelly wax is placed in a metal dish and added to the melt. You can add aroma oil to your liking. Pour the candle oil into the glass. Be careful not to overfill it. The 2/3 depth is almost the same. Let the candle oil solidify for about 3 minutes, and place the candle in the vertical center. A beautiful candle holder is finished!
2. Local gold candle holder
The golden glitter makes the simple bottle become noble. After the candle is lit, the dark yellow swaying light makes people feel very warm. Tool materials: glass bottles, gold glitter, glue. Practice; take out our prepared glass bottles. Then you can spray glue on the glass bottle. Then sprinkle gold glitter on the glass bottle. Tap the glass bottle with your hand and let the bright powder stick to the glass bottle. When the glue is dry, our glass bottle candlestick is complete. Point the candle and look better.
3.DIY Japanese candle holder
Tool preparation: clean glass jars, beautiful cloth strips, white glue, scissors, brushes. Steps: 1. Cut the cloth strip into small strips according to the size of the glass jar. 2. Apply white glue to the inner wall of the glass jar with a brush. 3. Put the candle holder into the can, and a beautiful and romantic Japanese candle holder is finished. Is this glass jar turned into a treasure, is it very simple to make it by hand? To share the romance with the loved one, try DIY!
Do you think it is very simple to see the method of making the glass candle holder above? If a friend wants to have a romantic mood when his partner has a birthday, you can make DIY yourself!
We have Candlestick For Decoration.If you need any information about it, feel free to contact us.