Which Iron Candlestick is More Romantic for the Wedding?
The Chinese people pay attention to a happy event, and wedding red candles are indispensable. Natural wedding iron candlesticks have become a very important link in the decoration of new houses. With the improvement of modern craftsmanship, the design of candlesticks has become more diverse. When newly married, lighting a red candle with a uniquely designed candlestick creates a romantic and sweet atmosphere. So, what are the iron candlesticks you can choose from? The Candle Holder Supplier will show you below.
1. Wedding iron candlesticks: traditional iron candlesticks
The beauty of traditional iron candlesticks seems to be forgotten by many people. In fact, searching for traditional wedding iron candlesticks on the Internet will be convinced by such a superb craftsmanship. The traditional wedding iron candlesticks made nowadays have dragons and phoenixes, and the designs are complicated. Some are simple and elegant, and they are essential for weddings.
2. Wedding Iron Candle Holders: European modern style
Modern young people are more like European style, European style modern candle holder is the choice of many people. This kind of candlestick can not only decorate wedding occasions very well, but also is a powerful choice in daily life as a bedroom decoration. The overall design is simple and generous, and the color is mainly white.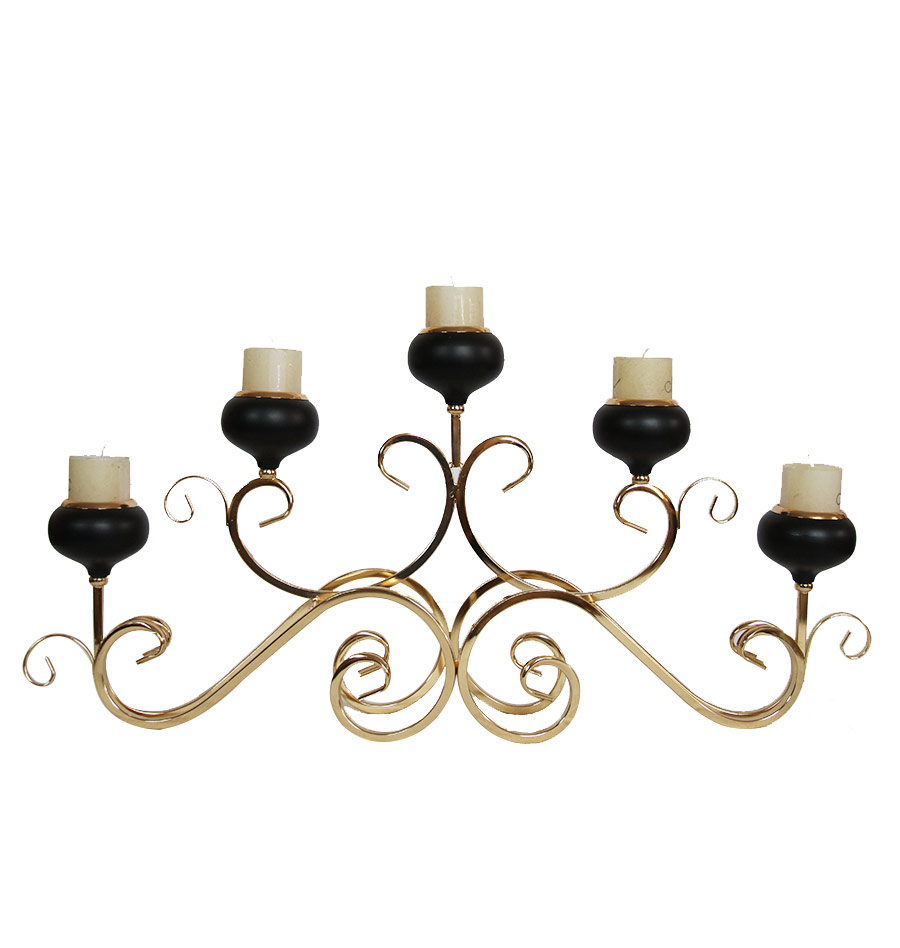 Iron Candle Holders
3. Wedding iron candlestick: romantic modern style
Weddings are bound to be romantic and comfortable. Under the dim candlelight, the relative feeling of the new couple is the highest point of the atmosphere. Therefore, when choosing a wedding candlestick, you can consider some romantic styles. The design of this candlestick is made of colored glass, and the light transmission is relatively small, which can create a hazy beauty.
4, wedding iron candlestick: fresh pastoral style
Idyllic fresh-style candlesticks are relatively rare among wedding candlesticks. The design of this kind of candlestick is relatively simple and looks very small and fresh. Many people think that it is not compatible with the modern wedding effect, but the effect is actually very good. of. There is a little freshness in the richness, and when you look at such a candlestick, you will feel very sweet.
5. Wedding iron candlestick: Mediterranean white carving
Mediterranean white carving is an important part of European decoration. Many people now use Mediterranean white carved candlesticks as Candlestick For Wedding. The wedding does not have to be red. In modern society, the white of the wedding dress is matched with the Mediterranean white carved candlesticks. The design is novel and unique, and it seems that the romantic style of the Mediterranean can be felt.
In fact, there are still many choices of wedding iron candlesticks. In addition to the recommended ones, there are some traditional flower-carved candlesticks or simple and elegant design candlesticks. In short, the choices are diverse. From a personal point of view, the above five types of candlesticks are more recommended, and traditional iron candlesticks are more preferred. This kind of candlestick is not only unique in design, but also relatively high in cost performance. It is a very good choice.